Warning
: Creating default object from empty value in
/home1/pernashg/public_html/HamNews/components/com_myrssreader/views/rss/view.html.php
on line
159
Warning
: Creating default object from empty value in
/home1/pernashg/public_html/HamNews/components/com_myrssreader/views/rss/view.html.php
on line
111
Warning
: Creating default object from empty value in
/home1/pernashg/public_html/HamNews/components/com_myrssreader/views/rss/view.html.php
on line
116
Amateur radio operation on 50MHz around the World
Roger Horne, G4HBA (AKA G8KRT) Silent Key
Thursday, 11 May 2017 12:11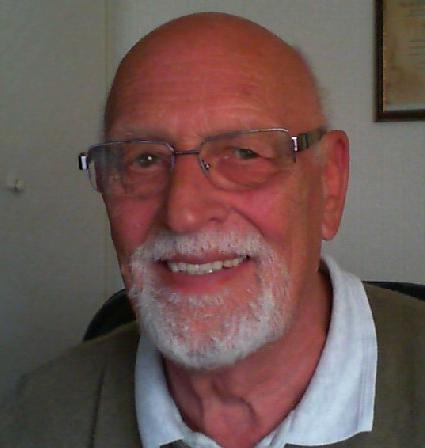 I heard today about the sudden and unexpected death of our member and friend Roger,
G4HBA
(UKSMG # 262) whilst on holiday in Spain. It came as a shock to me and his family must be devastated.
I spoke to him a week last Sunday, the day before he set off on his travels. He was looking forward to his holiday, regretful that he would be missing a couple of contests but should be back for the 6M this coming Thursday.
Although I personally have not known Roger long he was well known and respected in the Yorkshire area, we have lost a true Gent. As it says on his QRZ entry he was proud to be a member of our group and we were proud to have you with us Roger.
Tuesday nights will not be the same without hearing your voice.
Robert,
M0ORO
Josep and Nuria on 6m
Thursday, 06 April 2017 05:18
Josep and Nuria have permit and will be on 6m whenever band is open, and this may happen at this time of the year. This is their announcement:

"After the great success of our last operation from Corn Island (NA-013) in Nicaragua as H74B & H74W, we are please to finally announce our next operation:

Callsigns: J5B (Op. Josep EA3BT) & J5W (Op. Nuria EA3WL – YL)

Dates: From 7TH to 15th April 2017

QTH: Rubane Island (Bijagos Archipielago) *  IOTA AF-020 * Last operation from this reference in 2010 (more than 7 years ago !!!!).

2 full stations:
Equipments: Icom IC-7300 / Icom IC-7000
Linear Amplifier: Ameritron AL-600 (600 w)
Antennas: 2 EAxbeam (6-20 m) & wire dipole (30 & 40 & 80m)

Bands: 6-40 and will also try 80 m.

Modes: SSB (Main), CW (some), RTTY
Website: at QRZ.com. Also available the QSO Director tool for checking the online logs direct in real time (www.qsodirector.com)
QSL via: EA3BT (both callsigns). We'll use Clublog OQRS (preferred)

Any other details? We'll be on the air as many as possible. Hope propagation helps us. Logs will be online through QSO Director tool and also Clublog

Hope you can include this information in your next bulletin."

73 & 88

Núria, EA3WL & Josep, EA3BT
G3WOS's 2017 50MHz BBQ in conjunction with UKSMG
Saturday, 07 January 2017 06:18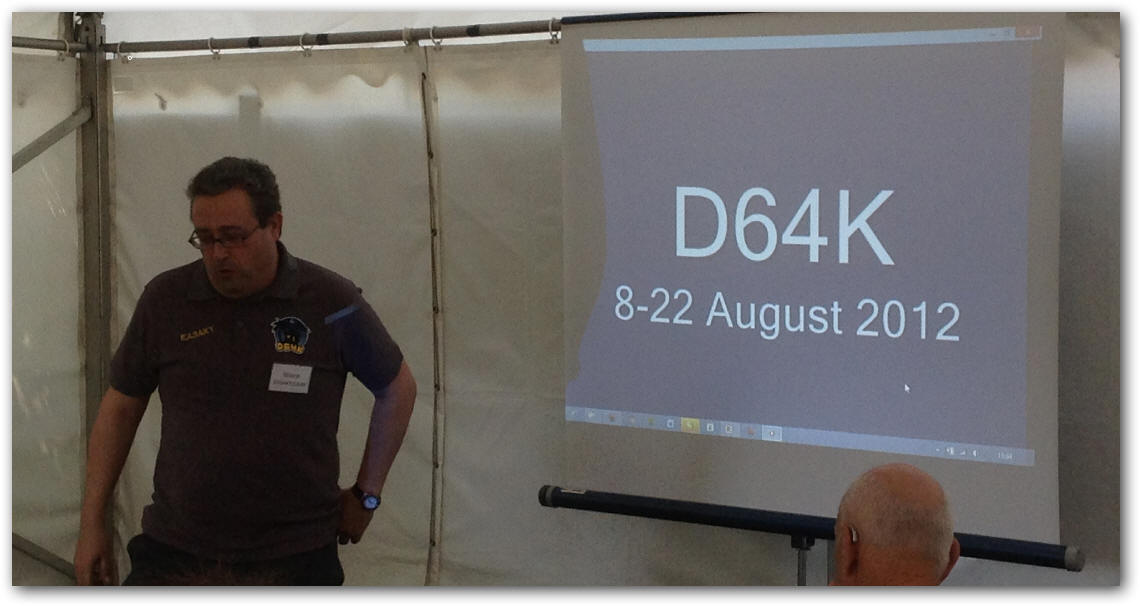 After the great success of all the previous 6M BBQs, Chris is holding another on
Saturday 5th August 2017
in
Farnborough, Hampshire UK
 - so make a note in your diary and let Chris know if you wish to attend.
Take a look at the
2017 BBQ web site
if you want to see what it's all about. As we have always had a good number of non-UK 6m hams attend, We are sending this now so that you can plan your summer around the event by visiting the UK!
There will be plenty of food and drink, lots of 6m guys to talk to and argue with and
XYLs are positively encouraged!
I hope that we will see an even better turn out of non-UK 6m enthusiasts. For those wanting to stay over on Friday night, many will be able to stay in the same hotel (
The Falcon
as in 2015) and I will organise another great 6m dinner for the Friday evening!
There will be several interesting talks to help pass the long hot summer day...
The cost of the BBQ is 30 UK Pounds and will need to be paid in advance of the event.
I know it's a long way off, but if you are interested in attending PLEASE send Chris an email stating your level of interest. 
chris@gare.co.uk
CQ WW CW hace un año...
Saturday, 19 November 2016 20:20
Hace un año atras en el CQ WW DX CW 2015 en EA2EA, en la foto EA5GX Sergi, EA3AKY Josep Ma., EA3AVV Ramon, y EA3ALZ Roger.
Contest: 2015 CW
Score: 11,758,080 points
QSO: 6,047
Zn: 201
Cty: 759
Category: Multi-Operator Single-Transmitter
Opr: EA2EA EA2ET EA3AKY EA3ALZ EA3AVV EA5KA EA5GX EC2DX
| | | | |
| --- | --- | --- | --- |
| | Spain | Europe | World |
| Rank | 1 | 13 | 21 |
Mucha suerte este 2016 Imanol !
73
QRV y 73 de XE1/EA3AKY
Saturday, 19 November 2016 19:47
Hola a todos
Despúes de unos meses inactivo he decidido volver a activar el blog.
Actualmente estoy QRV en Ciudad de México, desde donde espero estar activo en pocos meses en 6 metros y en los contest de cw.
Esta semana tuve el placer de compartir cena con algunos amigos del DXXE México: Ramón XE1KK, Alberto XE1NK, Miguel Angel XE1YYD y Joaquín XE1R.
73 y DX !
TY2SN qrv 6 meters
Thursday, 24 September 2015 07:10
Nicolas, F8FQX (ex 5T5SN, TJ3SN

and

TN5SN) is

going

to

Benin, where he will stay for three years. He will operate CW and

SSB

on the HF bands and 6 metres as TY2SN. QSL

via

IZ1BZV

(direct)

and LoTW. [TNX 425 DX News]
I'm sure Nicolas will have a great signal soon from Benin, as he has had allways.
5J0B qrv 6 meters 17 - 27 October
Thursday, 24 September 2015 06:54
Joe, LU1FM and Daniel, LU9FHF will

be

active

as

5J0B

from

San Andres Island (NA-033) on 17-27 October. They will operate SSB

and digital modes on 160-6 metres, and will take part in the CQ

WW

DX SSB Contest. QSL via LU1FM (OQRS on Club Log)

and

LoTW.

[TNX

425 DX News]
TX3X qrv 6 meters 2 - 10 October
Thursday, 24 September 2015 06:47
TX3X will be active from Chesterfield Island on HF and 6 meters, October 2nd to 10th. As the web www.tx3x.com informs, they will use 50.101 on CW and they will have a 7 element yagi for 6 meters donated by HA0DUas well as 500 W. Only workable from Europe by EME if they try...
D4D qrv 6 meters 17-24 October
Thursday, 30 July 2015 14:13
EA1ACP, EA1DVY, EA5HPX, EA7FTR, CX3AN, CX2AM, CX4CR and EB7DX have announced plans they will be active from Boa Vista AF-086, Cape Verde as D4D between October 17-24, 2015. QRV on 80-6m, SSB/CW/RTTY. QSL via EB7DX. [tnx DX World]

Warning: Illegal string offset 'active' in /home1/pernashg/public_html/HamNews/templates/mytemplate/html/pagination.php on line 132

Warning: Illegal string offset 'active' in /home1/pernashg/public_html/HamNews/templates/mytemplate/html/pagination.php on line 138

Warning: Illegal string offset 'active' in /home1/pernashg/public_html/HamNews/templates/mytemplate/html/pagination.php on line 132

Warning: Illegal string offset 'active' in /home1/pernashg/public_html/HamNews/templates/mytemplate/html/pagination.php on line 138

Warning: Illegal string offset 'active' in /home1/pernashg/public_html/HamNews/templates/mytemplate/html/pagination.php on line 132

Warning: Illegal string offset 'active' in /home1/pernashg/public_html/HamNews/templates/mytemplate/html/pagination.php on line 138